News and Events
← International Manufacturing Technology Show (IMTS) Chicago 2022
EMO trade show Hannover 2023 →
Excellent coating adhesion results shown with carbide rod cemented carbide grades K10F and K06F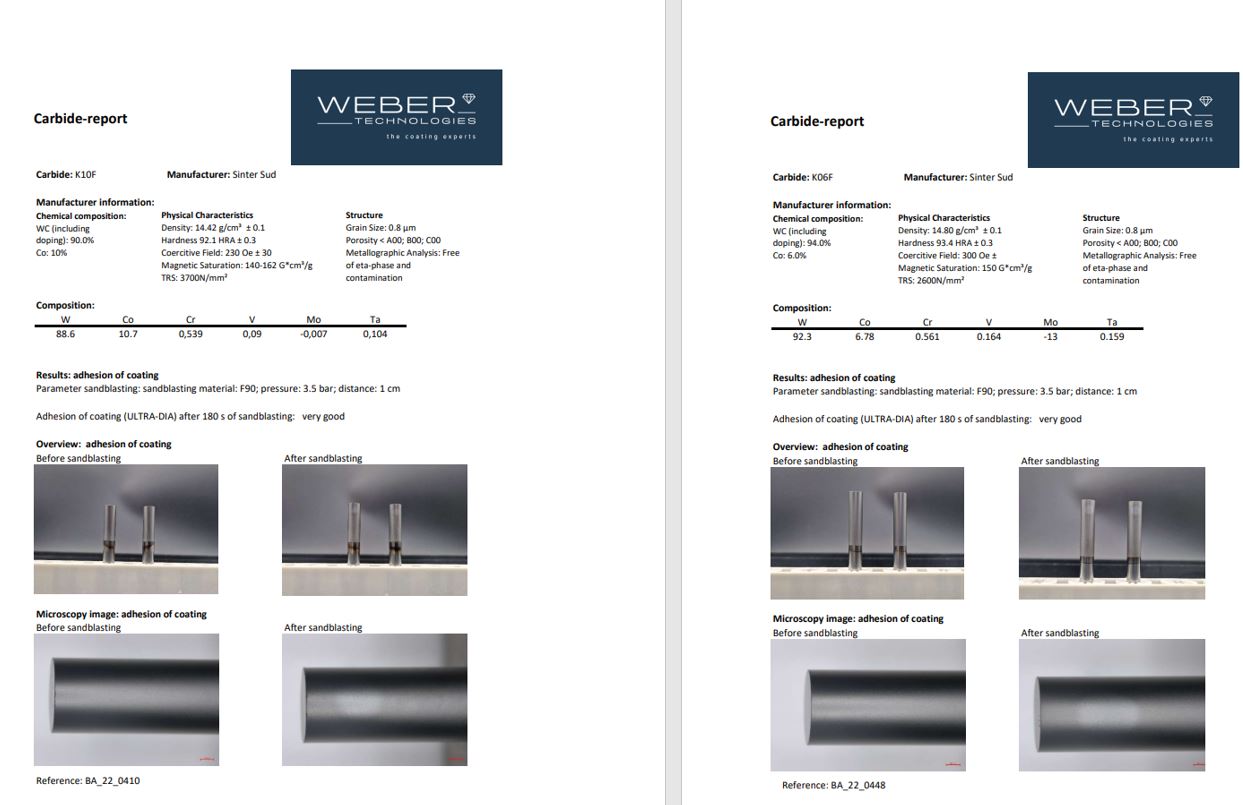 We are very proud to announce the qualification of our two carbide rod grades K10F and K06F by Weber Technologies GmbH for diamond coating with excellent coating adhesion results. 
"Sinter Sud K10F and K06F grades have been tested and qualified at our laboratories. Both grades are suitable for diamond coating types made by Weber Technologies GmbH and show excellent coating adhesion. Both grades have been added to our qualification list." Dr. Frank Weber, Weber Technologies GmbH. 
Click https://lnkd.in/ecN2D7wd to get more information about these grades and their applications.